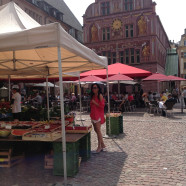 A little walk through the historic center of Mulhouse on a sunny day in August …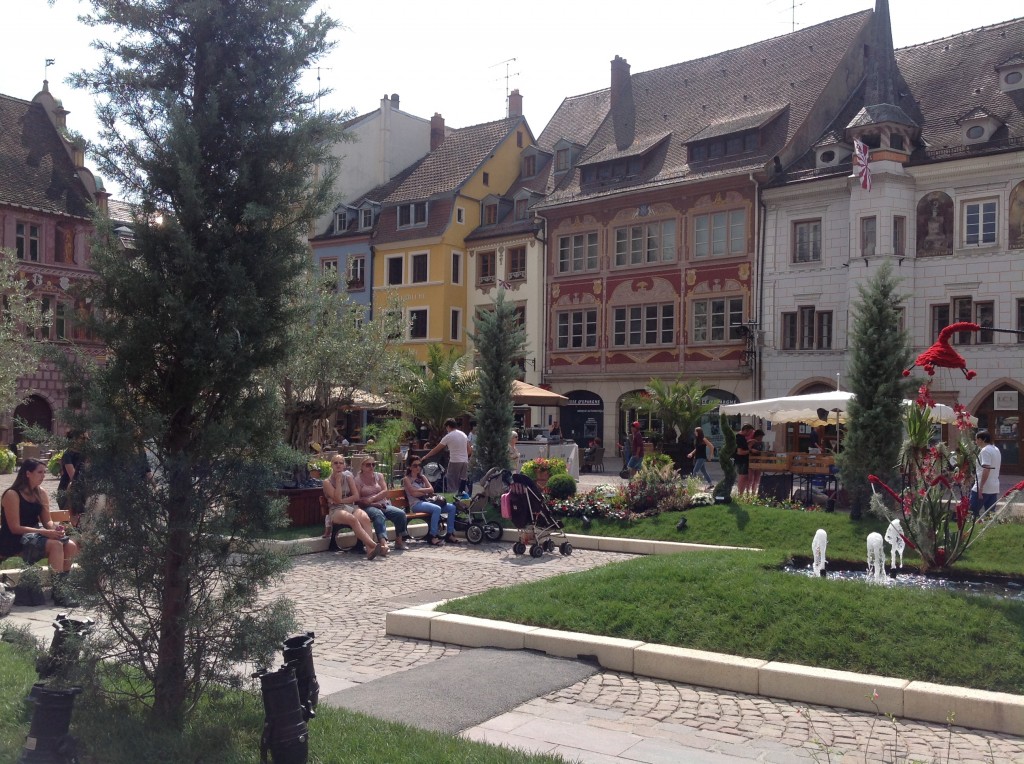 Today on our weekend without kids we enjoyed 'the dolce far niente'. On our little tour through Mulhouse we surprisingly discovered a beautiful garden arranged in the middle of the marketplace! Everyone enjoyed the sunshine on the last day of August …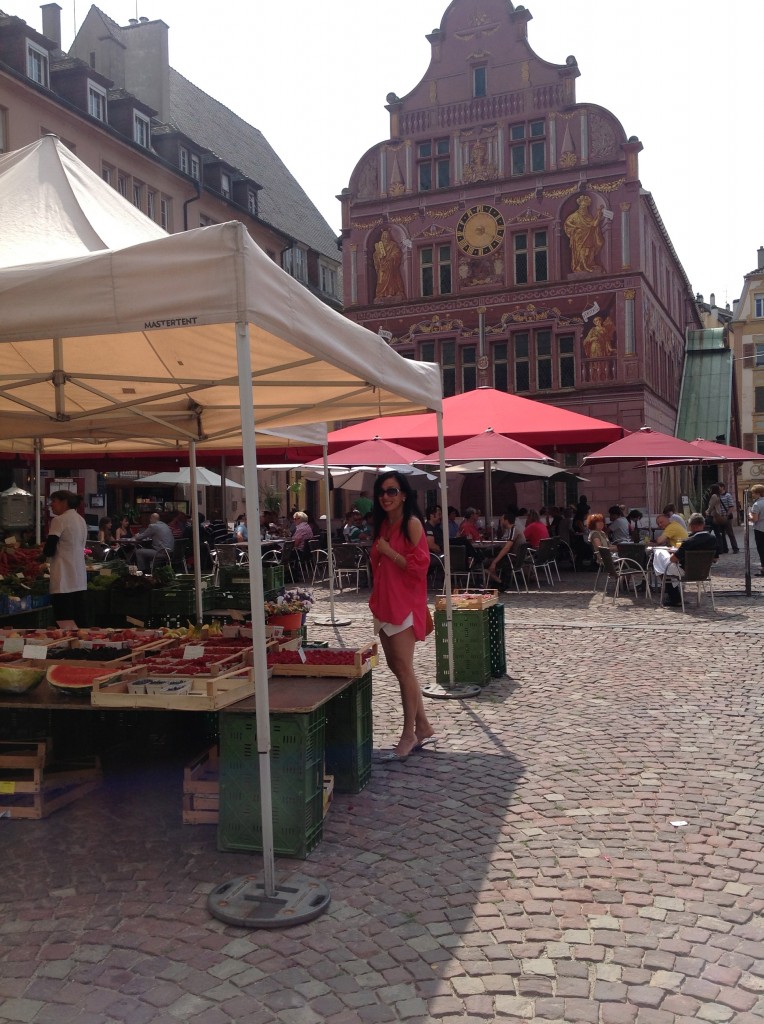 Here it is where I find all kind of fresh fruits and veggies coming from the Alsatian farmers and the farms just across the Rhein river, called the Markgräflerland in the South of Germany. How lucky we are to live in France being just a stone's throw away from Germany and Switzerland.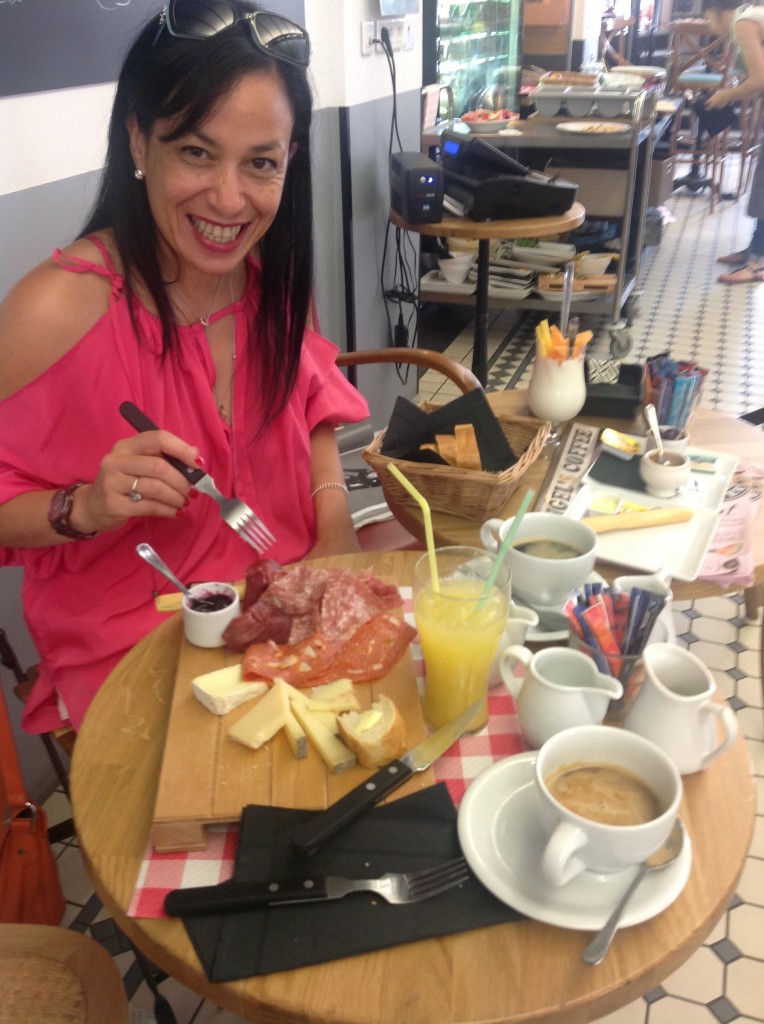 Having breakfast @ 'Le Engel's Coffee' in a little mall in the historic center of Mulhouse. Andrea and his crew pamper us with the best Italian specialities together with a good smelling cup of coffee – what else can you ask for in life !!!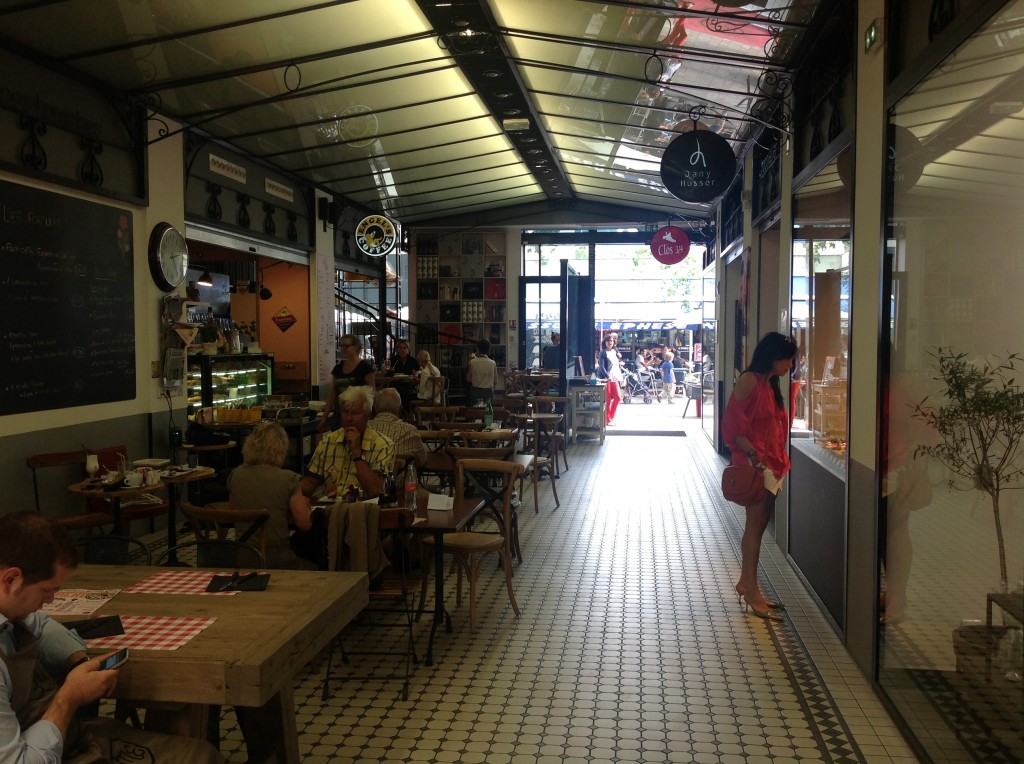 The 'Gallery Engelmann'. Besides 'Le Engel's Coffee' you can find the pastry shop called 'Patisserie Dany Husser'.
The desserts the way they are presented look more like pieces of jewelry than desserts. well, actually these are pieces of jewelry – every single one – for the palate …
This is a stimulation for all the senses  - at once !!!
And as you can see music and food are apparently inseparable – like Bouillon de Notes …