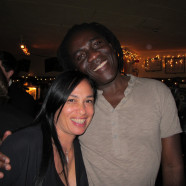 Richard Bona … one outstanding musician !
to write about Richard is not that easy because his musicality and virtuosity is presented with such a lightness and 'joie de vivre' … it's hard to find the right words.
Our ways crossed for the first time after a concert of Mike (Stern) @Iridium Jazz club in NYC. We didn't even know that Richard was playing this evening! Right after the concert Mike came to our table thanking us for coming to see his show on a Monday night – I mean it was our pleasure to get to see him … A minute later Richard was showing up and when he heard that we're coming from France he said: 'alors on peut se parler en francais' … that was the beginning of seeing him over and over again on his gigs all over this world or we met in the city.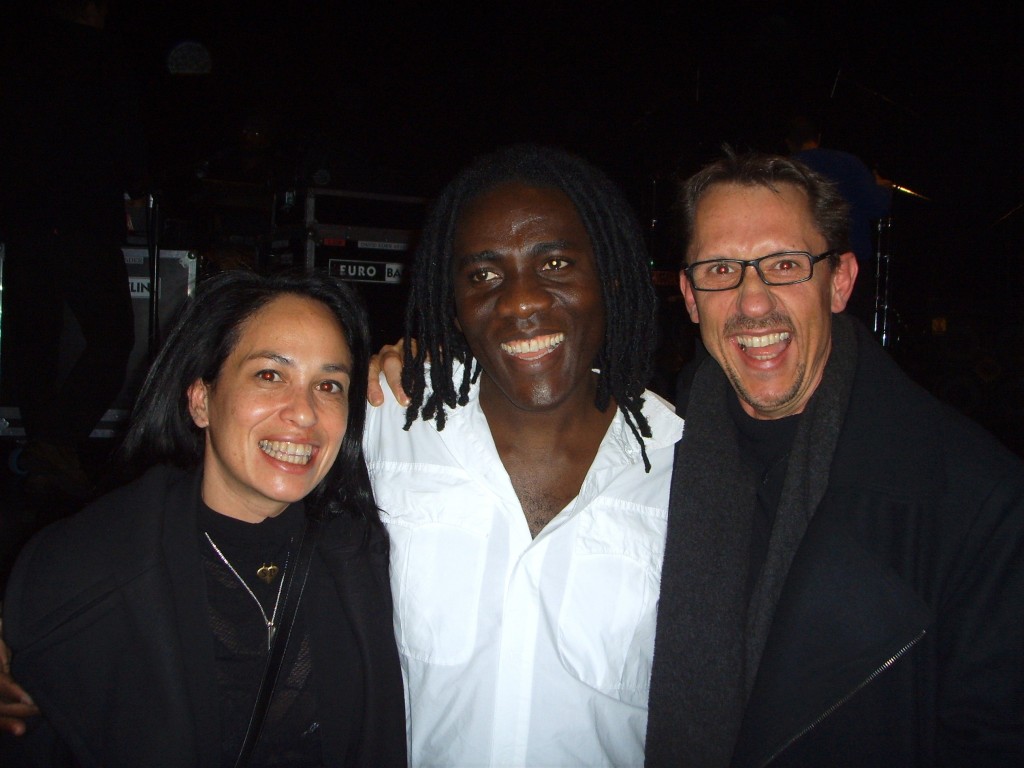 Richard will always be special to us – he made us a very special surprise on our honeymoon. when we met in the 55Bar he started to improvise on his bass singing with his beautiful voice about love, Liên & Ralf. Everybody who heard already Richard's singing knows that it is pure magic. We couldn't think of something better on our honeymoon!
We had such great hangs already together … here with Lionel (Cordew), an incredible drummer from NYC and one of our closest friends …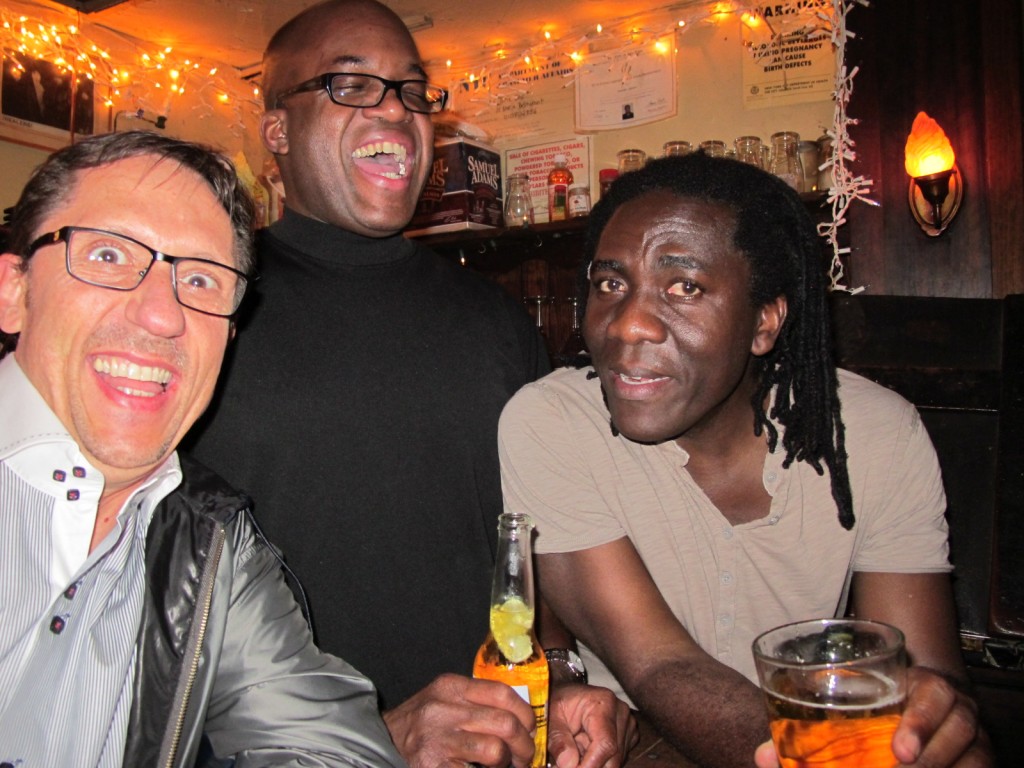 Richard Bona – one of the greatest musicians we met so far.
Watch him sing and play – he will touch you!