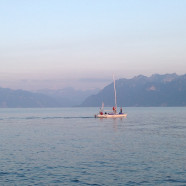 Ralf, my husband has always good ideas and I love him for that – of course not only for this … but he thought we need some time together. Surprise, Lausanne is waiting!
Three hours on the road through Switzerland. Lausanne is welcoming us with a beautiful sunset on Lake Geneva, surrounded by the golden silhouette of the Alps.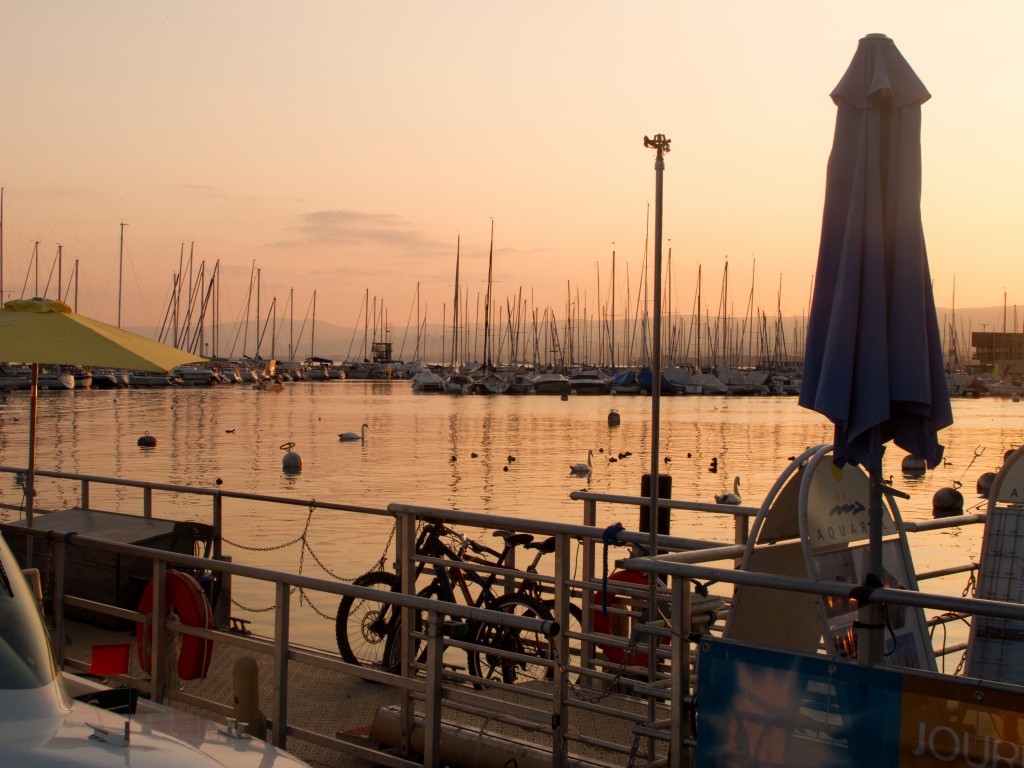 This was a weekend of festivals: on one hand there was the 42nd 'Festival de la Cité' in Lausanne, on the other hand there was the Montreux Jazz Festival just a boat ride away from here!
Saturday morning I couldn't wait to walk the narrow streets of the old city. The farmers had there stands spread all over the city offering their local products: cheese, fresh creme de Gruyères, juicy apricots and cherries, flowering vegetables, garden colors everywhere. That inspires new recipes.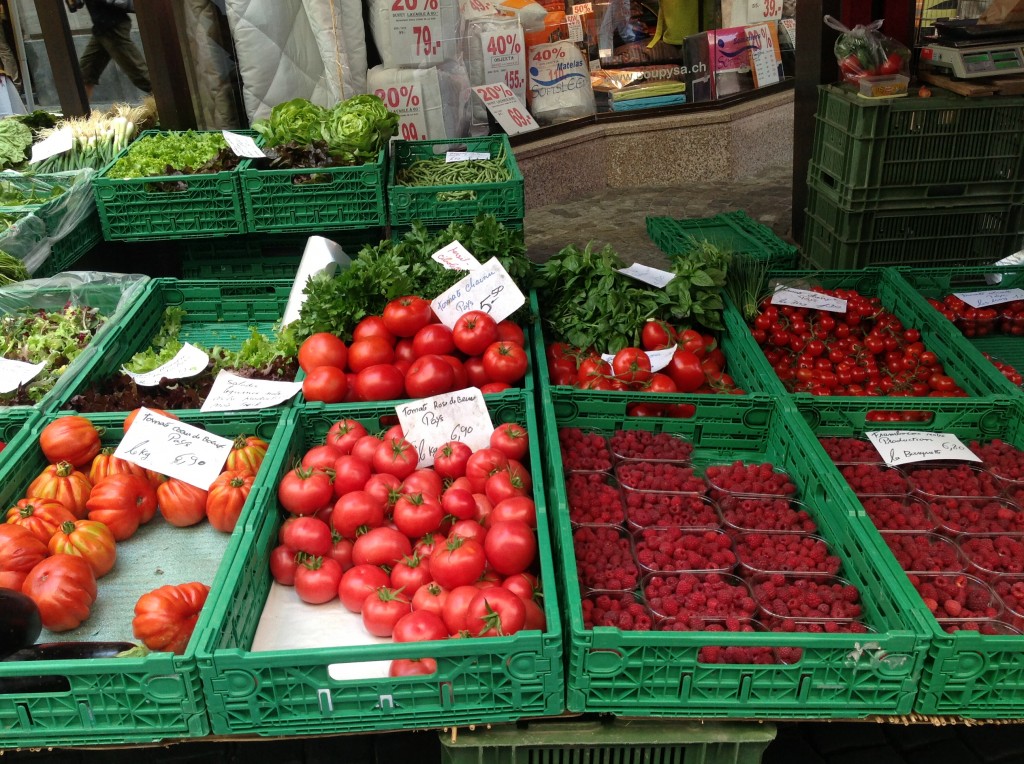 So this weekend I will just lean back and enjoy eating – no cooking.
We had a delicious brunch in the garden of the Hotel Beau Rivage, the lake and the mountains right in front of us. Little sparrows are regular guests here as well. When they served coffee one of them was hopping right on the little milk can taking a sip while his partner took the little biscuit. Too bad I wasn't quick enough with the camera…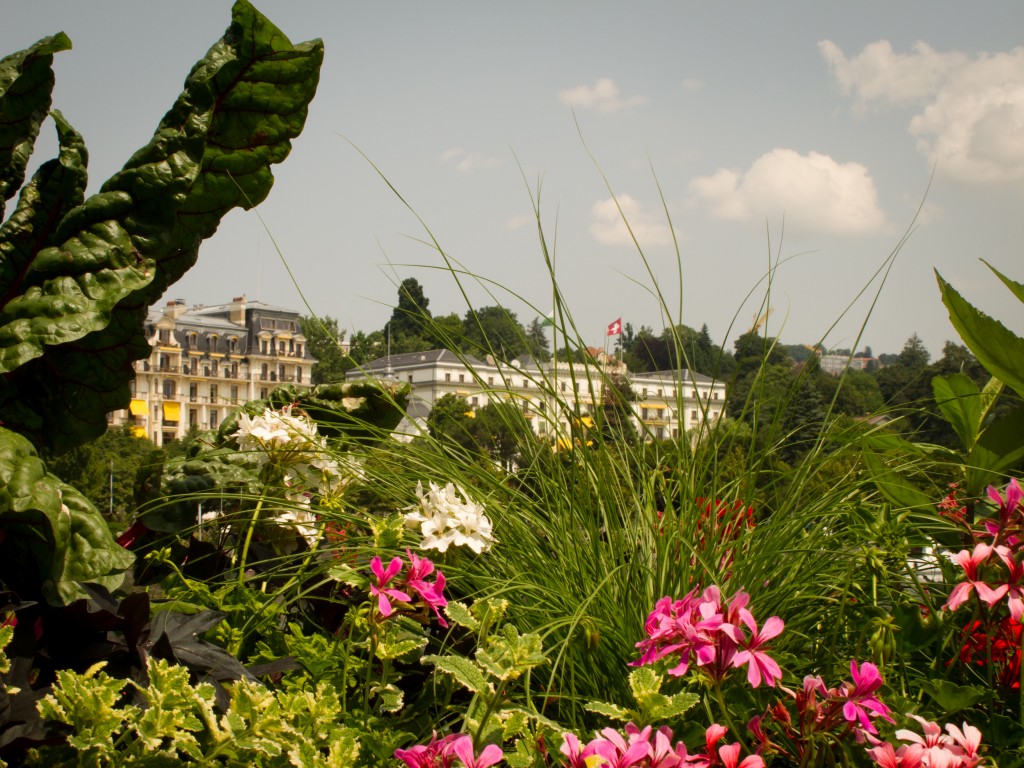 Montreux is waiting! After an hour on an old steam boat we arrived right in the middle of the Jazz festival.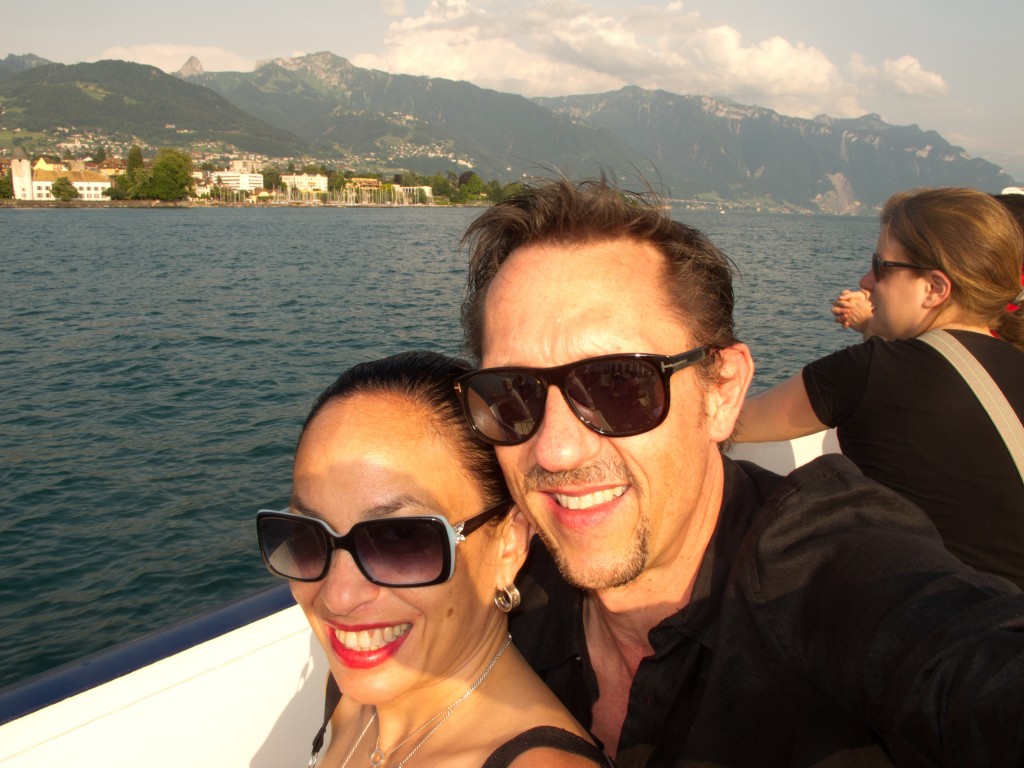 When we arrived on the shore there was the hell loose on this sunny Saturday afternoon. People and music all over – the main act this evening was Prince! Unfortunately we didn't have any tickets. But when we went eating on the festival the waiter seated us right beside the screen and we saw the whole concert live while eating – how cool was that! The menu offered Prince inclusive this evening.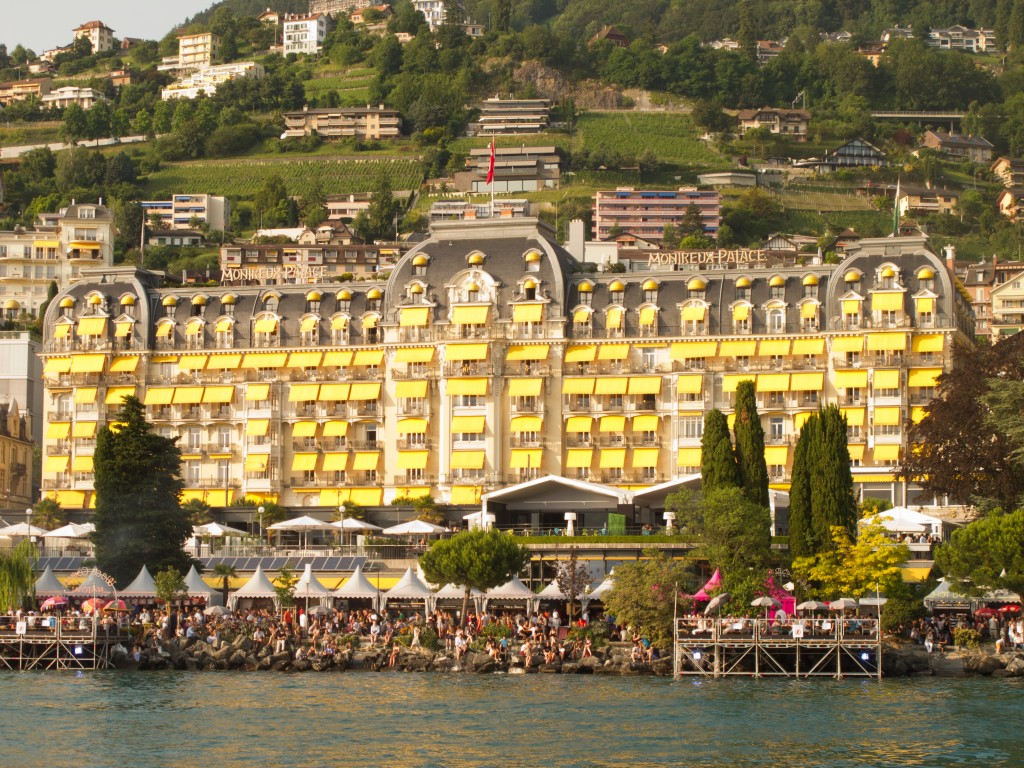 Sunday evening was our last evening here and at the same time the last night of the 'Festival de la Cité in Lausanne. The old city with the cathedral is right on the top of a little mountain beside the lake. Artists showing their talents right in the narrow streets, stages for actors and musicians on every corner, the ancient buildings illuminated and a mild summer breeze surrounding us. Musicians were performing until late at night – one piano player performing high up in the air doing slowly a 360. Crazy… This was an unforgettable night over the roofs of Lausanne during a mild summer night.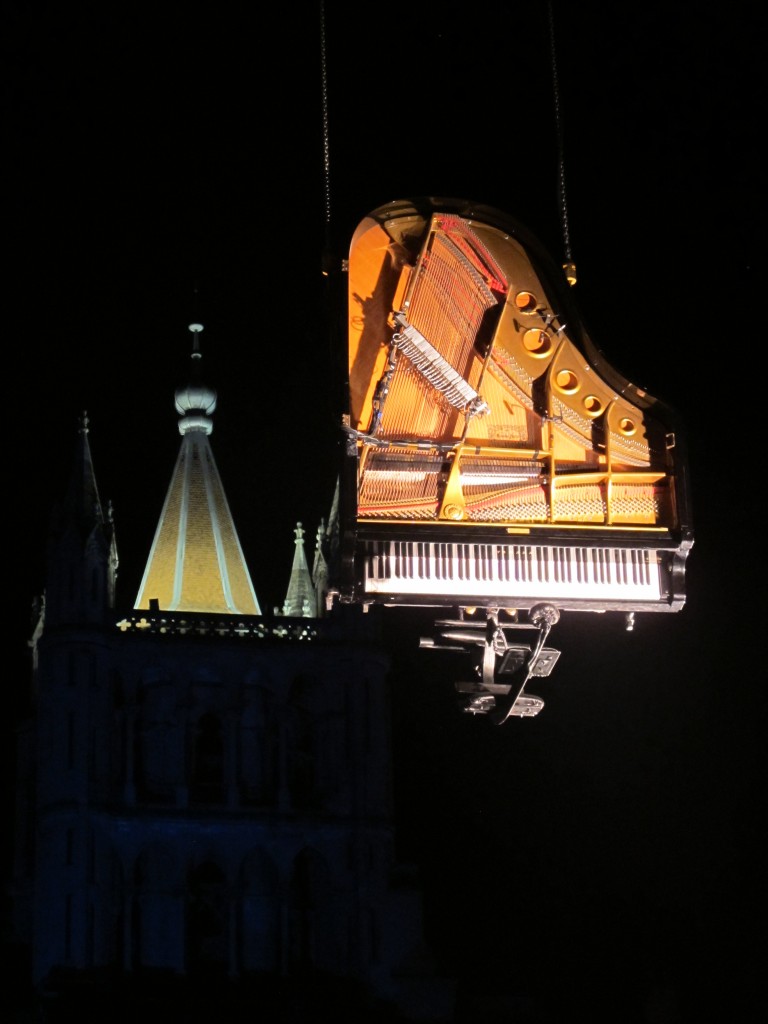 Inspired by all these impressions I am about to create a new dessert … you will find it here soon.